The Bears of the Lords of Khaos MC are on the prowl. There is nothing they want more than their fated mates, but its not always as simple as it sounds. Are you ready for some growly bears, feisty women, and a little bit of blood, guns and violence? Enter Ironwood Heights, a former psychiatric hospital that now houses the LOKI MC, and fall in love with all the chaos mates can bring.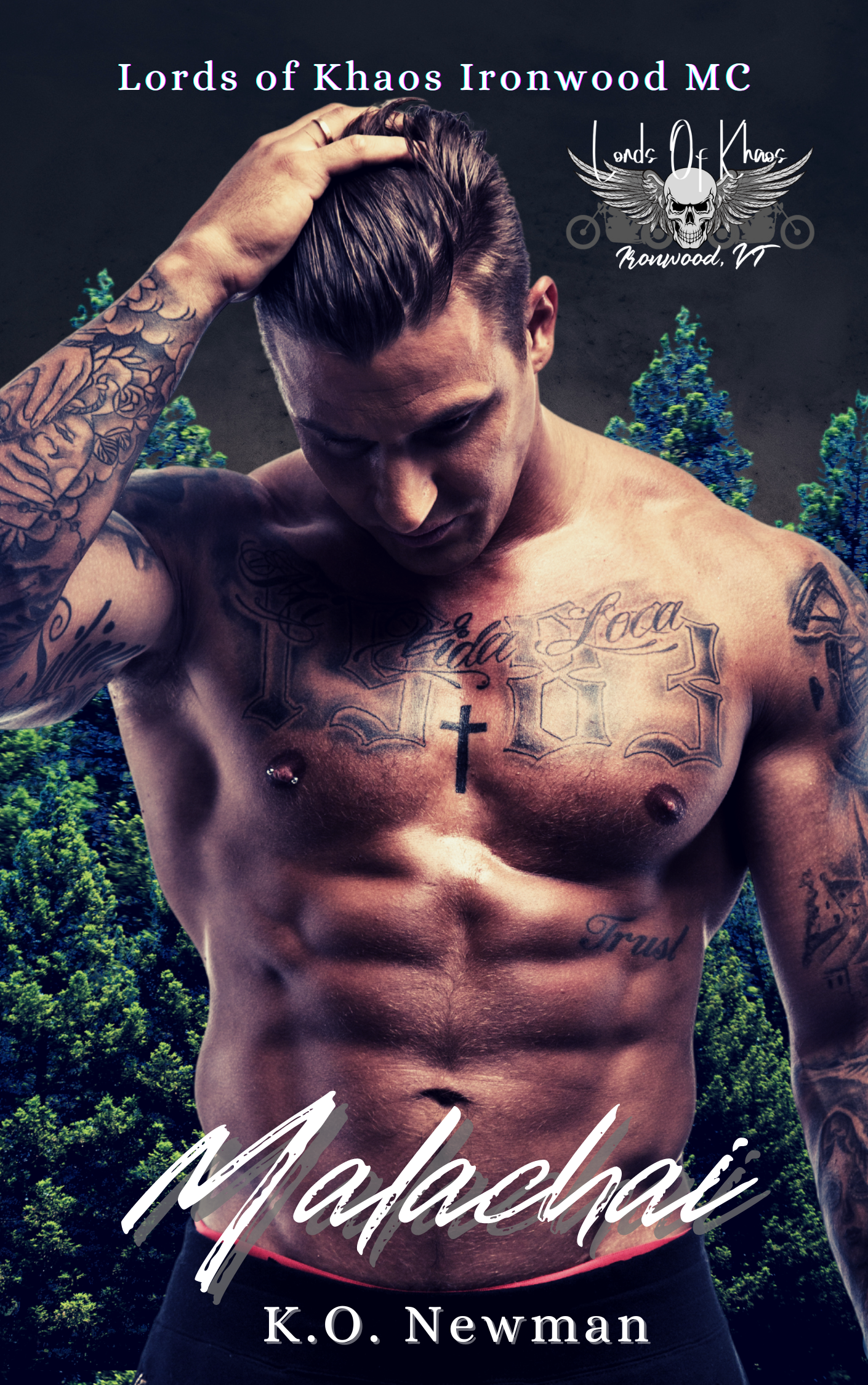 Malachai has given up on finding his fated mate, even if his bear never stopped looking. As VP of the Lords of Khaos, he's been living the high life but a business trip to Las Vegas is set to turn his world upside down. When Kai crashes into his fated mate, he and his bear can agree on one thing. They're never letting her go.
Belladonna is happy with her life. She owns a bookshop with her mom, her best friend is her favorite person, and she's only a cat away from being a bridesmaid and never a bride for life. While running into a bad boy biker in Vegas was not on her to do list, waking up with a wedding ring on her finger is worse.
But when Kai brings a tentative Bella home to introduce her to MC life, they uncover a sordid plot which puts both of their lives at risk. Can this pair find their way to an HEA or was their love destined to crash and burn in Vegas?
Lesleigh Hicks has suffered through a broken mating bond for years.
One day he had everything, the next he was set adrift and has been ever since. The frayed edges of his bond are slowly driving his grizzly—Titan—mad, and he's been doing everything in his power to keep it together long enough for the Lords of Khaos to overthrow their toxic leadership.
As soon as Malachai takes Prez, Lesleigh will demand that his friend put his sick grizzly in the ground. It's a battle—one Lesleigh can't win—but Titan is so far gone that he knows only the return of his mate or death will keep the people he loves safe.
After discovering a strange hussy in her marital bed, Sophia "Cherry" Fox put Ironwood Heights in her rearview mirror for good. However, life as a journalist hasn't been kind to the panda shifter. Now she's broke and desperate. So, when a too-good-to-pass-up assignment drops in her lap, she takes it. Even if it means she has to interview the illusive proprietor of House of Ink, Lesleigh Hicks, who also happens to be her estranged husband.
What else can she do? With no other prospects Cherry packs her bags and heads straight into the bear's den. But, confronted with the pink haired hussy who caused so much pain as soon as she walks into the tattoo shop, Cherry is filled with righteous rage while Lesleigh is stopped in his tracks. Neither of them count on the heat of their mating bond flaring back to life and forcing them back together.
After explaining their fatal misunderstanding, Lesleigh wants to give their relationship another go, but Cherry is justifiably wary. Can the fated mates mend their broken hearts and find the explosive HEA promised all those years ago?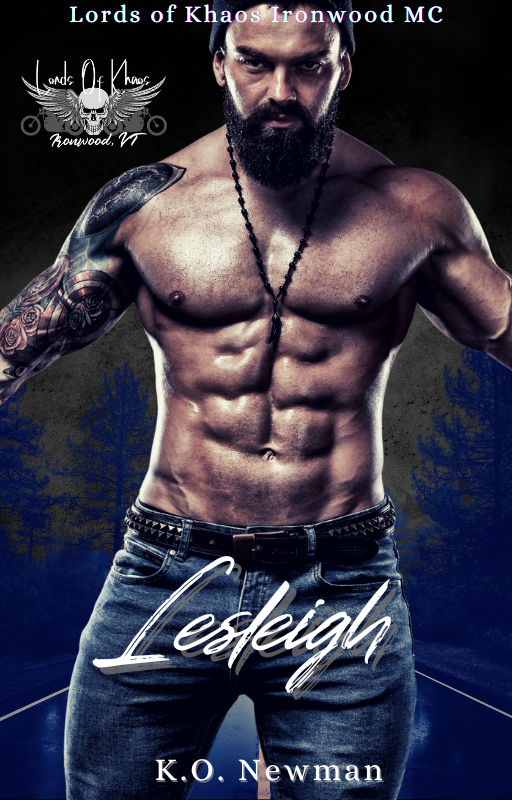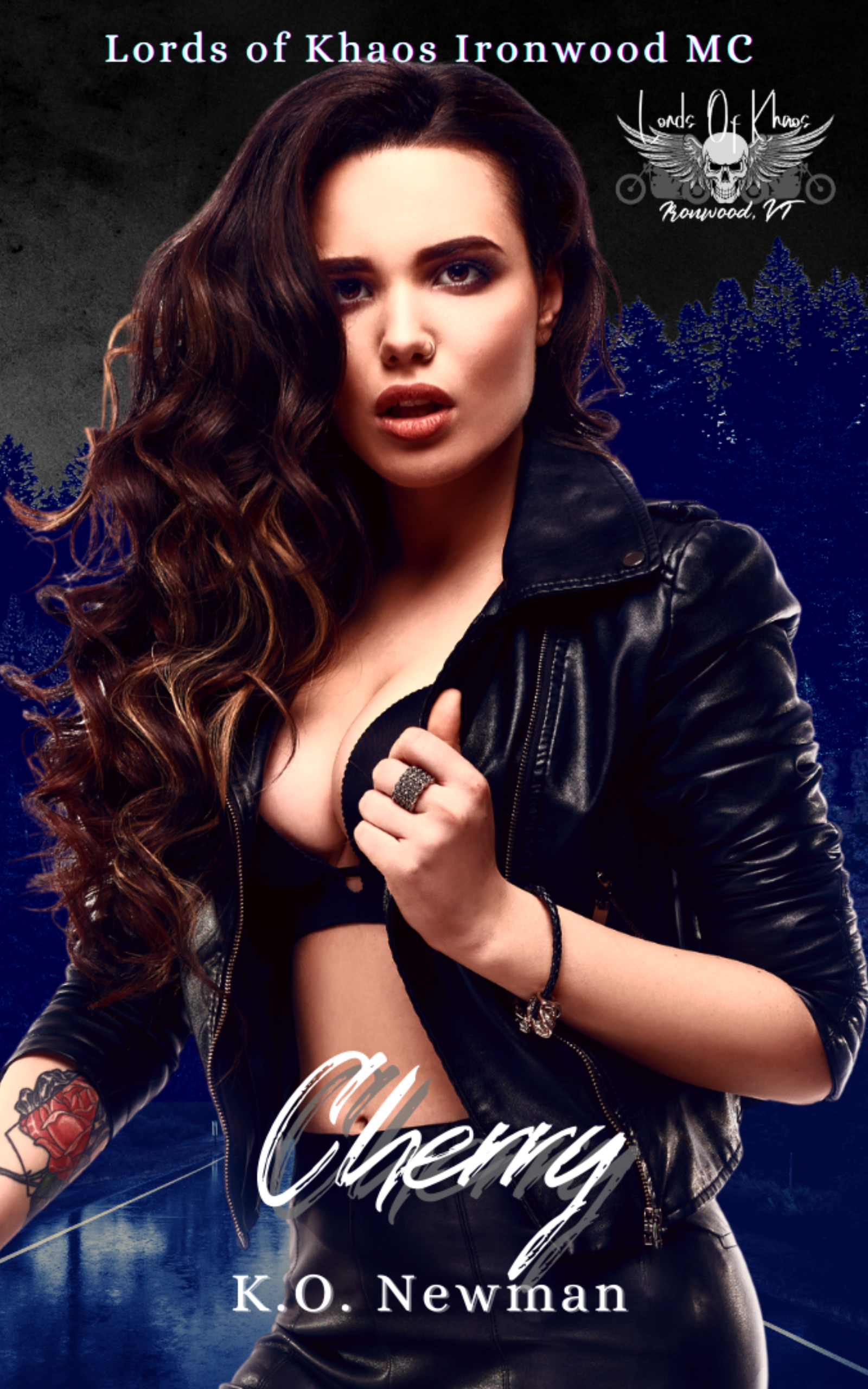 Sophia "Cherry" Fox thought she had put her husband, Sgt. at Arms of the LOKI MC, in her rearview mirror for good. But when destiny conspires to bring the estranged mates back together, the passion which immediately spirals between them is too intense to ignore, so Cherry agrees to give their relationship another go.
Fate is not ready to go easy on the star-crossed lovers, though.
Lesleigh Hicks was elated when his wife first walked back through the doors of his tattoo shop, yet a bloody incident proves that Titan is too far gone for even the power of a re-ignited mating bond to heal. So the Sgt. at Arms takes off, determined to find someone to put him in the ground before his dangerous grizzly can do any further harm to the people he loves.
Unfortunately, as soon as Cherry is left alone and vulnerable, Poleaxe–who has had his eyes on the panda shifter since she first found her mate all those years ago–swoops in to kidnap her. Now it's up to Lesleigh and his LOKI brothers to pull out all the stops and rescue his mate before the damage done by their enemy is too great.
Once the traumatized Cherry is home again, can she and Lesleigh work through the pain of recent events to build a future for their family? And will the fated pair finally find a way to mend the broken pieces of their souls so that they can claim their long-awaited and much-deserved HEA?
It was just supposed to be a fun romp. A one night stand in a series of one night stands. But Finn couldn't get her off his mind, and she hadn't even left her name.
Finnegan Kavanagh was a man slut. A title that he both acknowledged and accepted. Hopping from bed to bed was what he did, or what he had done for as long as he could remember. There simply hadn't been one who had caught his eye or his attention for long enough to keep. Until her. All he could remember was blonde hair and a pretty little piercing he had been fascinated with. To make matters worse, his cock didn't seem to find anything else interesting. Not a single sweetbutt had sparked any reaction. Not even a twitch. And it wasn't like they weren't trying. Cause they sure as heck were. Night after night with half baked chicks grinding on his lap, and all he really wanted to do is get wasted and head up to his room.
Holly Von Engel wasn't the type to sleep around. Going with her friend Joey to one of her MC parties was a mistake. A huge one that left her with not only the worst hangover of her life, but a consequence she wasn't ready or willing to face alone, especially after her own burrow had kicked her to the curb. Bunnies only married bunnies, and they certainly didn't have bear babies. Too bad baby daddy wouldn't take any of her calls. But showing up at his pot shop isn't any less of a slap in the face when Finn claims her on the spot, not even knowing her name. Holly runs. Only to slip into the arms of a man who wants her for his own gain.
With LOKI ready to go to war again, can Finn set aside his pride to get over his rejection and earn the love of the mate he aches to be with? When war nearly takes his life, and his mate is in danger from an old enemy, it might all be over before it can really begin.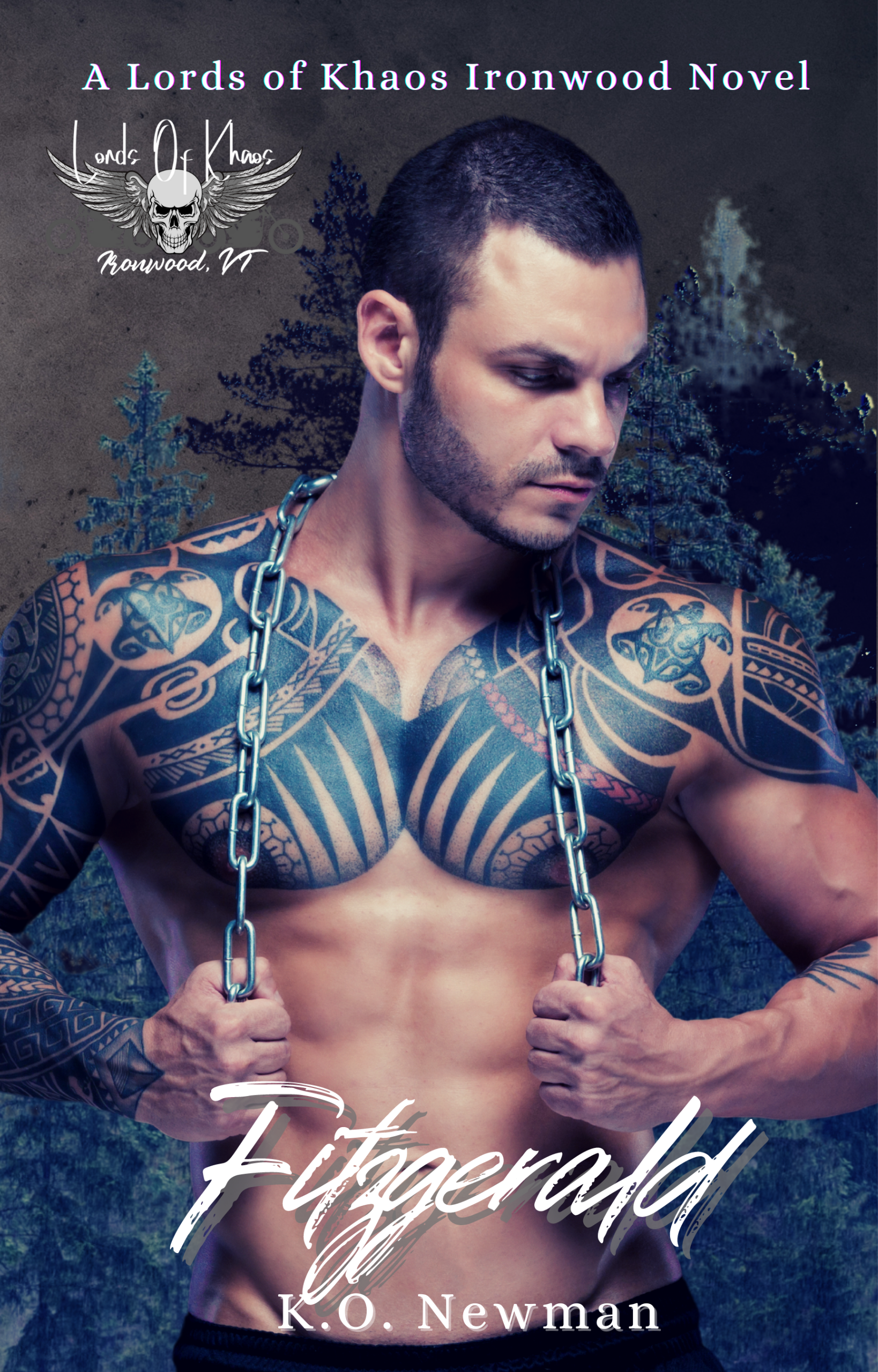 Being a grizzly means you're on the top of the food chain but in the world where shifters are experimenting on their own even apex predators are fair game.
Rebekah O'Mahony has found herself an orphan without a den and running for her life. Alone and on the run from enemies who want her back in their clutches, she turns to the one man who she thinks can help her find her brother and keep her safe. A man she's never been able to forget, no matter how much time has passed. With evil nipping at her heels, the Lords of Khaos are more than willing to bring a lost sister back into the fold.
Fitzgerald Kavanaugh doesn't see himself as the hero in anyone's story, not even his own. But when a childhood friend reaches out to him desperate for help, he does the only thing he can, and steps up. When he realizes that Bex has only barely escaped Longshot–the same cutthroat club that LOKI has been looking for–and their fearsome allies, he's more determined than ever to protect her. Getting one step closer to unraveling the mystery he and his brothers have been chasing.
Only thing is, seeing one another for the first time in two decades yields an unexpected twist. On the verge of war Fitz has found the fated mate he didn't know he'd lost, and wasn't aware that he needed, only to find that Longshot poses a threat to his future on a much more personal level. As the Lords of Khaos prepare to go to battle, will the promise of love and a happily ever after be enough to see Bex and Fitz through? Or will the danger that is lurking just outside of Ironwood's gates be more than they can handle?
You can't shove shifters back into their little box once a woman turns into a raging grizzly in the middle of downtown. The human world was about to be turned upside-down.
Whisper never thought her life would be so good. Living with LOKI, safe and sound from the horrors of her childhood and working as a tattoo artist with her best friend and savior Les was a dream come true. But that dream quickly turns into a nightmare when Paradigm stampedes into Ironwood on the back of dragons and monsters. Kidnapped and thrown into a cage in the depths of an underground facility, Whisper has lost hope. With each passing moment she slips further into her mind, letting her animal–Frigga–take charge to keep the fragile human from falling apart.
Theron (Scar) Aetos has been hiding in plain sight his entire life. There wasn't ever much choice, when you're the last of your kind. His animal–Scar–was his only companion. He thought all was lost when he was captured by Paradigm, but that all changed as he was tossed into a cell with his fated mate. Except something is very wrong with the mercurial eyed Whisper, and Theron just can't work it out. Putting his trust in her may just be his complete undoing as they are both shoved into the limelight when her grizzly comes tearing out of her skin.
Will they be able to escape the sudden celebrity and make space for their mating? Can Whisper come out of her shell and accept the man who claims to love her above all others? And what happens once the lights fade? Can humanity handle the knowledge that their myths and legends have really been lurking in the shadows the entire time?