Every year my writing biddies and I get together and do anthologies. Why? Because its so much fun to get to work with other authors, but also because we look for charitable causes that are close to our hearts.While Anthologies are temporary releases, the stories that are contained within are not. Check with my STANDALONES page to read novellas that are no longer up in Anthologies.
There is a chill in the air and the scent of pumpkin spice on the wind. So take a seat by our fireside, my pretties, because Booktober is back.
All Hallow's Eve is when our bookish fantasies come to life. This spicy paranormal romance collection is packed full of spooky twists and tantalizing turns. Each page will suck you deeper into a world filled with vampires and demons–shifters, aliens and witches, too.
Join us as we discover the sexy creatures lurking in the shadows who will raise the hair on your arms and warm your blood to boiling.
This year's Booktober charity anthology features original work from:
Mariah Thayer, K.O. Newman, Miri Stone,
Shelly Ferguson, TK Eldridge, Amanda V Shane,
Shanna Swenson, Nicole Johnson,
Jade Bones, Dallas E. Love
All intimate scenes in this book are consensual, however, the depictions of adult activity may be graphic. As such, this anthology is for an adult audience only. 18+ readers.
All proceeds will be donated in support of the National Domestic Violence Hotline.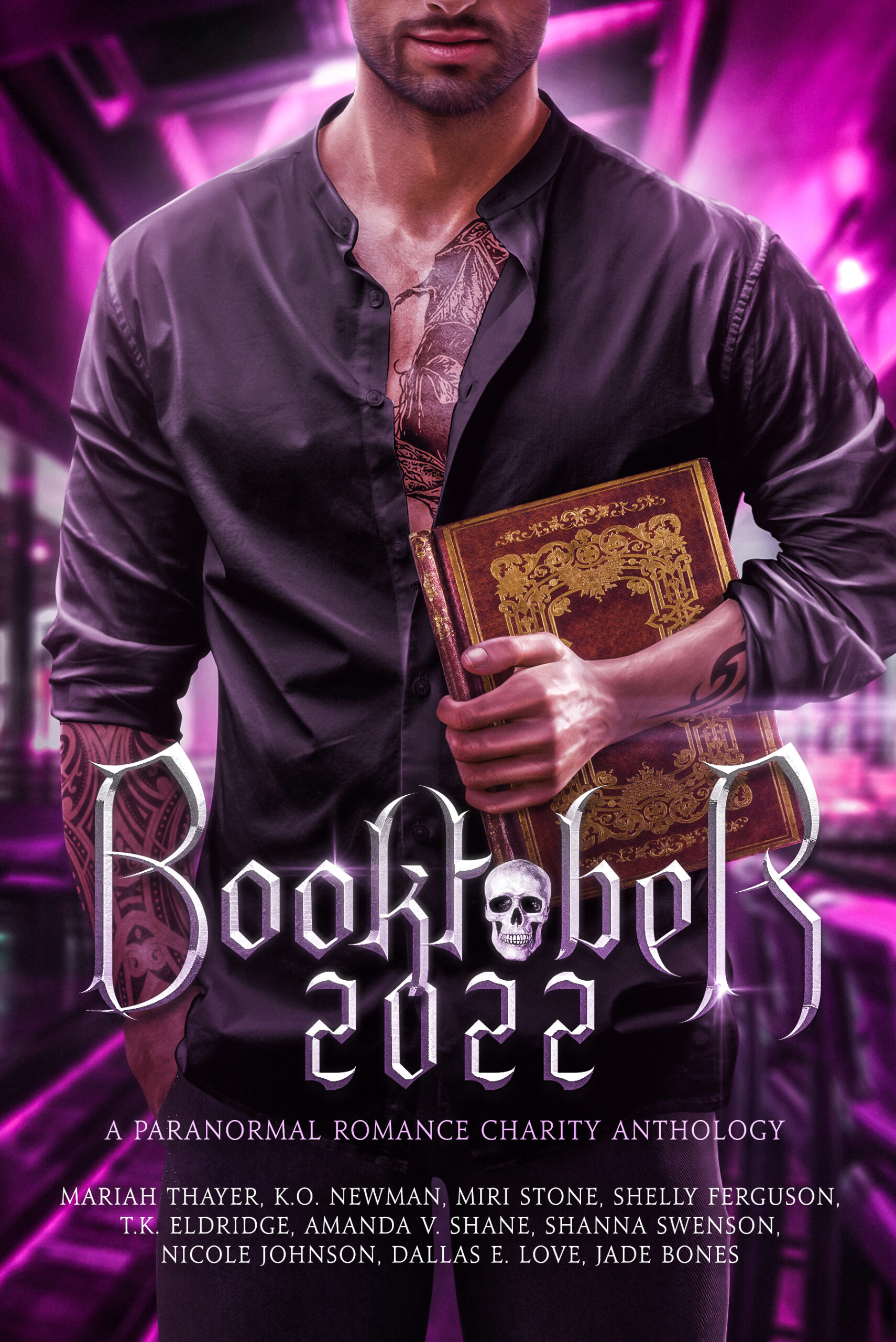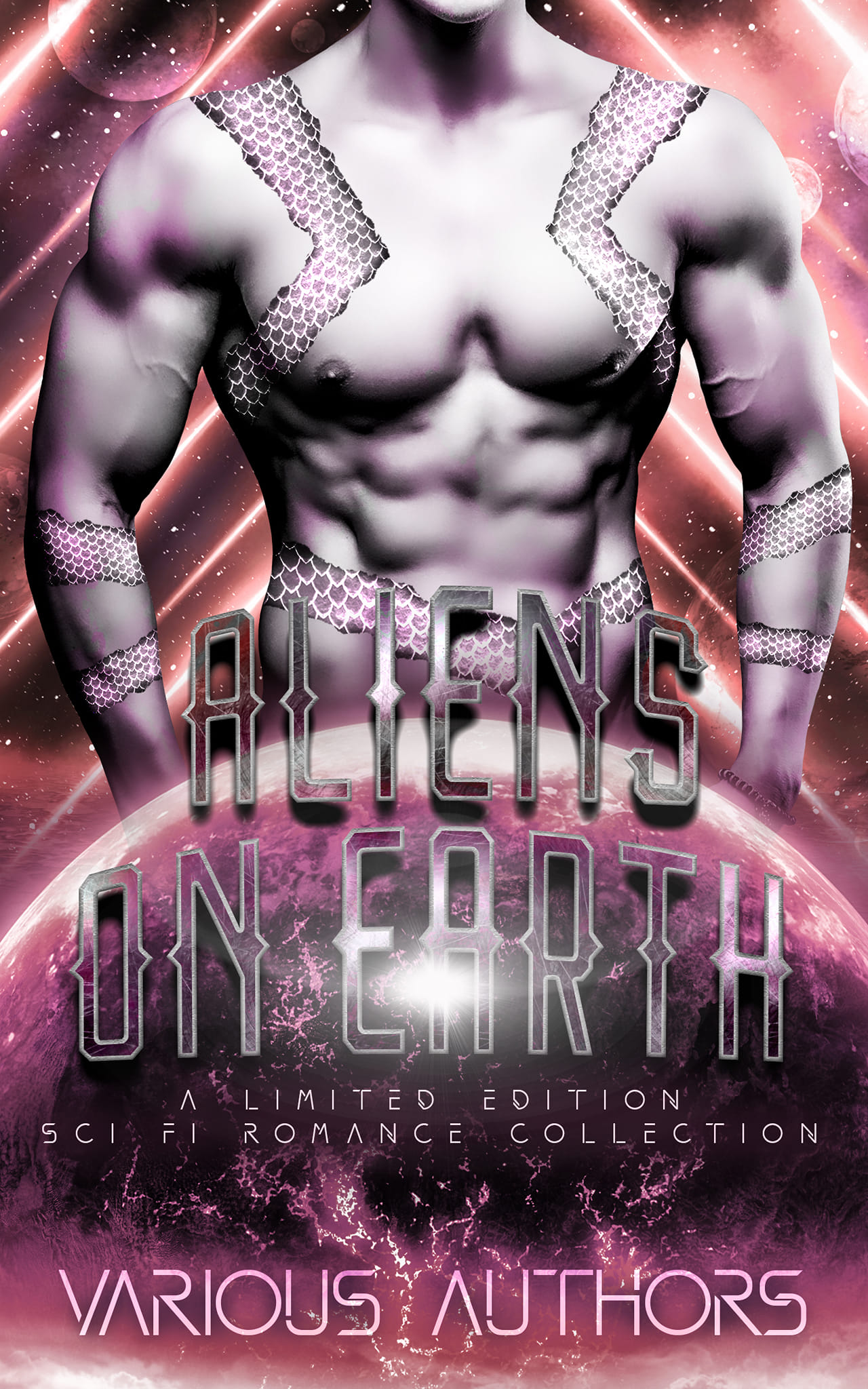 What's worse than being mated to an alien warrior? Finding out your new mate is exiled to Earth, which means your hopes of getting off this forsaken rock just went out the window of his broken down spaceship.
In this limited edition collection of romances you'll find heroes and heroines thrown into heart-pounding adventures as they help their alien mates escape condemnation to exile on Earth, while others settle into a comfortable almost-human existence.
Out of this world romance can be found here on Earth with this limited edition collection of alien romances brought to you by a diverse group of USA Today bestselling authors along side some new and notable voices in the genre. Explore a whole new world of intergalactic intrigue featuring stories from the following sci-fi romance authors:
Mandy Melanson, Elle Ryan, Jade Waltz, Melissa Riddell, Diana Dawn, Aurora Caine & Nova Edwins, Ainsley Jaymes, Corinne M Knight, Holly Hanzo, E.J. Powell, Mariah Peace, Chloe Parker, Ami Wright, Olson & Vance, J.A. Roles, Jodie A'Lores, Calla Zae, Debra Elise, Kathleen Ryder, Alys Fraser & Sassa Daniels, Aurora Welkin, Isabeau Moon, Ashlyn Hawkes, Leann Castellanos, Aerin Ida Celestia, Deysi O'Donal, Elizabeth Austin, Tricia Schneider, Sandra R Neeley, Tori Kellett, Margo Bond Collins, Ashley Amy, Susanna Eastman, Remy Cavilich, Helena Novak, Elsie Frick, Rhylie Matthews, Elizabeth Gage, Astrid Seabright, Ambrose Cross, C.E. Lashua, Evie Burks, Leeah Taylor, Faera Fenix, Kerry Keller, AJ Mullican, Cara North. Kristen Collins, Danielle Jacks, Nyx Black, K. ROSE, Dove Priest, Raven Hush, Cassandra Joy, JC Brown, Kae Galla, K.G. Reuss, Saint Dare, Melinoe Black, Chrissie Angel, Miri Stone, K.O Newman, Mariah Thayer, Ruby Banks, Sapphire Winters, YD La Mar, Star Wing, Cedar Rose, Jenny Evans, Sienna Sway, Kassandra Cross, Aurora Hunter, MK Robert, Kerry Keller, Kira Roman, Muse Hunt, Sheri-Lynn Marean, Demelza Carlton, Stacey Jaine McIntosh, Ever Avarice, TB Mann, Delilah Rose, Mariyam Hasnain, K.N. Fray, Minette Morean, Maya Black, Maggie Bonnet, Ingrid Atwood, Avery Meadows, Faedra Rose, Zoey Indiana, Vivian Murdoch, Naomi Valkyrie, K. Rea, Marley Tobin, Lucee Joie, Minette Moreau, A.M. Proctor, Zadie Fox
This collection is chock-full of star-crossed lovers and fated mates. Meet these exiled alien warriors, princes and kings today!