Co-Writes with Miri Stone
I have bee so blessed with getting to write with one of my best friends in the world. While we only have Soul of the Chaos written, we have so much more to come, so please make sure to watch this space. And if you want more of MIRI STONE click the button below to check out everything she has to offer!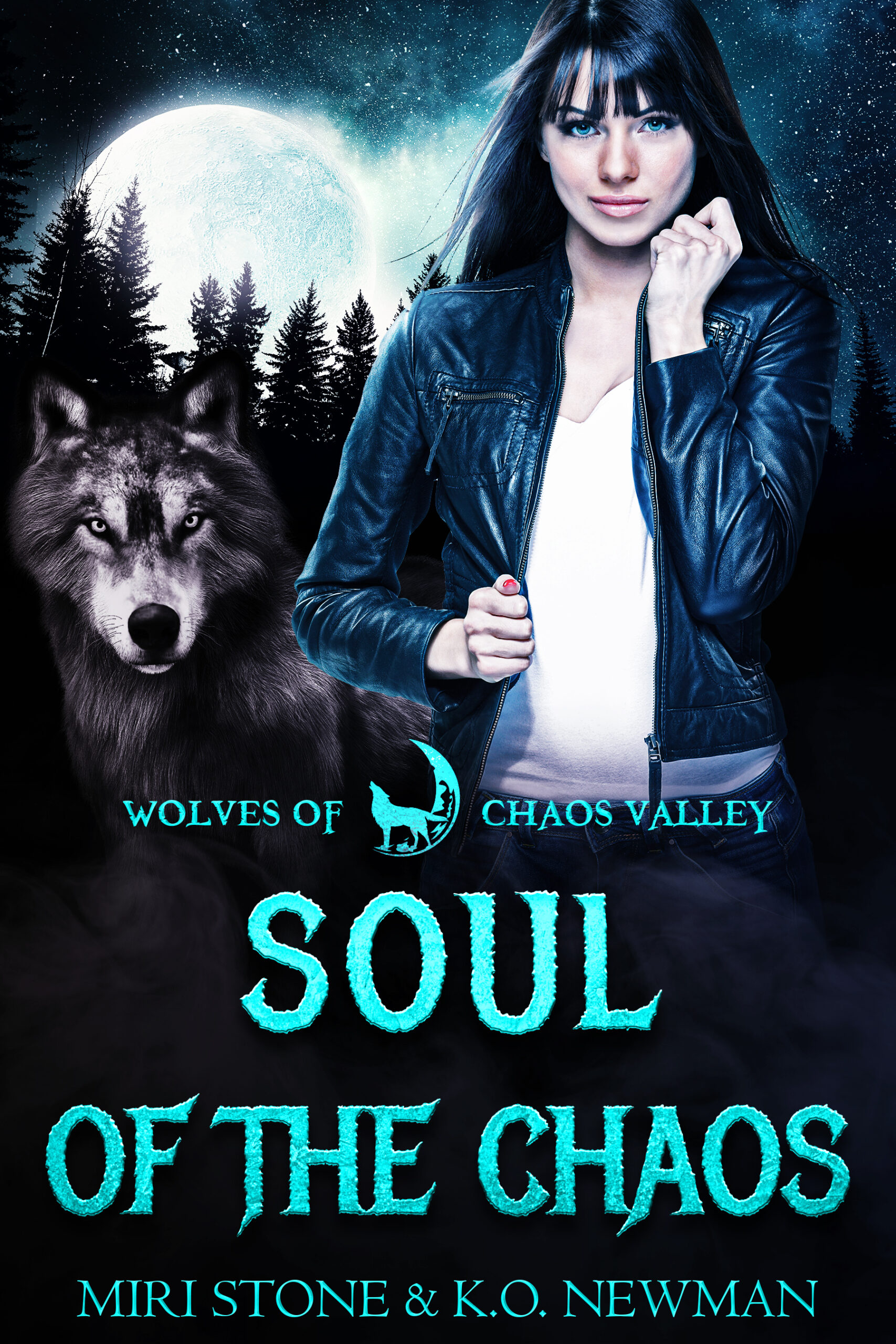 After being sold to the Bone Crushers Motorcycle Club, Sasha is determined to survive long enough to ensure her fellow captives' escape. When the Soul Reapers MC crash the very auction set to determine her people's fate, it's hard for Sasha to believe this new rival pack is any better.
To make matters worse, the Blood Moon rises and a powerful magic is unleashed. Sasha finds herself irrevocably drawn to not one, not two, but three undeniably sexy yet brutally efficient killers. When a single moment in time sets her world on fire, how is she meant to resist the feral allure of the Chaos?
Grimm, Mongrel and Silver have dedicated their fearsome reputations to eradicating the skin trade in the valley. As the Blood Moon returns to the sky, bloody carnage erupts and the three Soul Reapers run slap bang into their fated mate. Only to discover she is human.
Protecting their charges from feral wolves–including their own brave and stubborn Sasha–just got a heck of a lot harder. Will the Soul Reapers be able to resist the pull of the Chaos? Or will they give in to the magic baiting their wildest instincts and bond the fierce human as their fated mate?
Doing the wrong thing never felt so right.
Interstellar Dragon Mates
Growing up in Valhalla's Pass wasn't easy but it made you tough. When her grandfather died suddenly, Tess took over his legacy–Last Chance Bar–in a heartbeat. She didn't count on the gambling debts.
However, when a new group of scary looking cos-play bikers turn up offering her protection, she's convinced her quirky bestie is pranking her. Little does Tess know that the Stellar Misfits MC are dead set on winning her over as their fated mate. They'll start with defending Last Chance Bar from their age-old rivals, the Drakon Hunters MC.
Will Tess be able to put aside her natural skepticism and embrace the idea that the stars might be smiling on her after all? Or will she turn her back on her fated mates and never let her heart soar?
Interstellar Dragon Mates of Drakonis is the latest sizzling, why choose paranormal motorcycle club romance written by Miri Stone & K.O. Newman. Hop on for a wild ride.