Blood moon riders mc: NOMAD
The Blood Moon Coven spans from one side of the country to the other, creating order for the hidden magic world. But when things start to go sideways, it's the Nomad Chapter who take the forefront of a war that could change the face of the supernatural world forever.
Blood Moon Riders is the passion project I have the privilege to share with my bestie Mariah Thayer. If you want to know more about her books, projects and the amazing editor she is, check out her website below.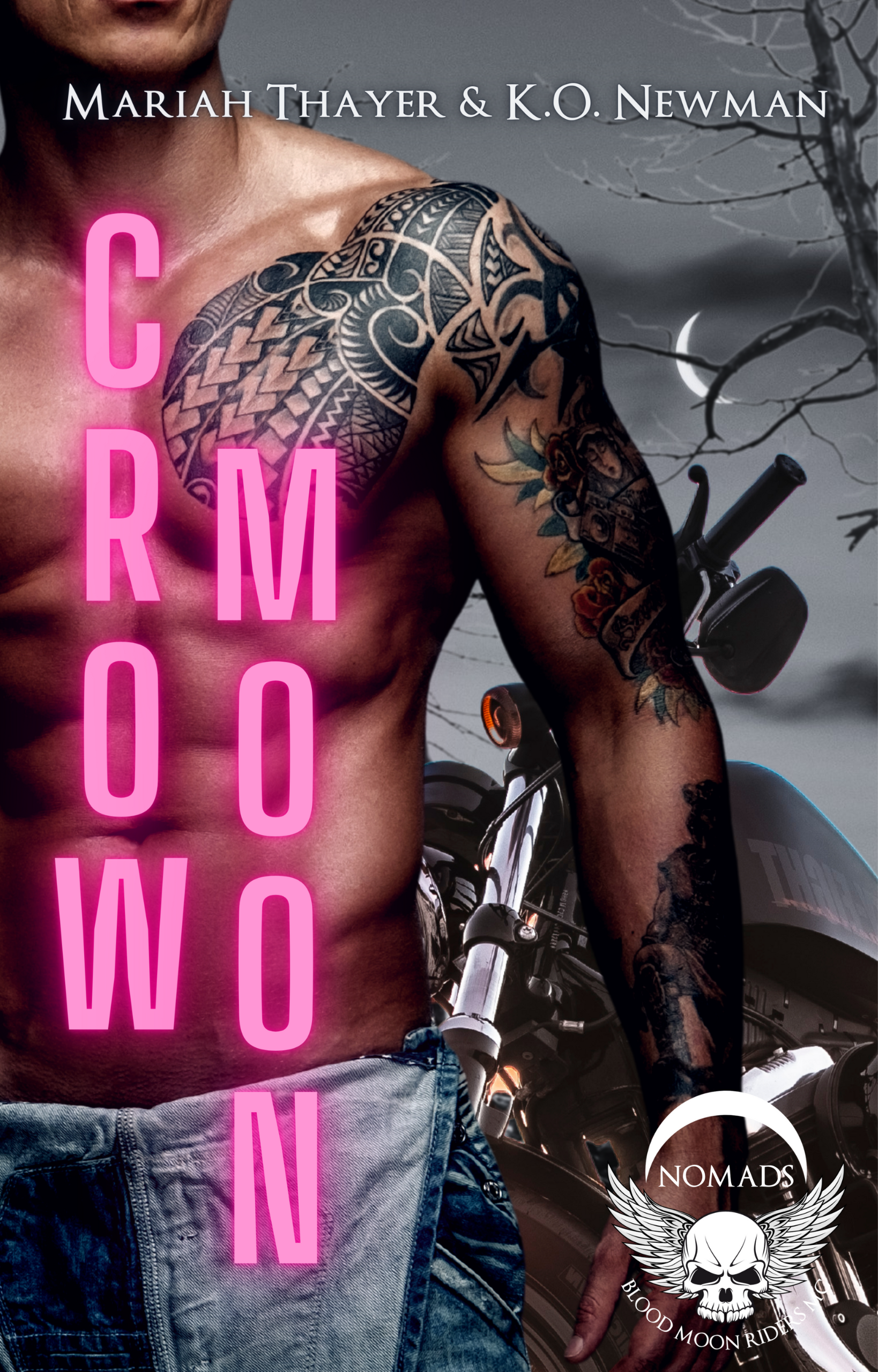 The Vice President of Blood Moon Riders MC's Nashville Chapter went missing in 1987. Far as anyone was concerned, Hex was dead. But that was only the beginning.
Blood Moon was one of the most powerful covens in North America. Filled to the brim with magic and mayhem, BMRMC had chapters spread all the way across the fifty states and beyond. The MC wasn't just the coven's foot soldiers, either, they were the backbone on which the coven rested. Witches who weren't afraid to get a little dirty defending the goddess.
Crow, curse-breaker and Prez of BMRMC's Nomad Chapter–the coven's cleanup crew–senses trouble brewing. She could never have imagined that taking a job in Nashville would lead to resurrecting the long-dead VP of the Nashville chapter. Nor that Hex would be her fated mate.
But the evil that put Hex underground didn't die with him. Darkness is lurking around Blood Moon coven, and the Nomads have found themselves smack-dab in the middle of the corruption.
How far does this threat reach? Who can the Nomads trust? And can Crow and Hex find their happily ever after while digging out the cancer eating their club alive?
If betrayal and loss of one of their own hadn't set the Nomads spinning, being sent on a job by the High Priestess of Blood Moon immediately in the aftermath would have done it. The Crones have sent marching orders–the Nomads are headed to Mount Desert Island, Maine.
Justice is stepping into her new role as Sergeant-at-Arms of the BMRMC Nomads with a heart full of grief and no shortage of headaches. Between her broken heart, squabbling with the VP, and her joy for her best friend's mating, she hardly has time to think–but she's more committed to Blood Moon than ever. Finding her mates in the viper's nest of MDI feels like a trap, but Justice isn't willing to risk losing anyone else. It's time for her to listen to her own advice, and remember that the goddess blesses you with mates for a reason.
Dom and Reno have been surviving the cesspool of Mount Desert Island and the dark magic there… barely. They've had each other to hold on to, but when they run unexpectedly into the final piece of their puzzle in the fiery and unbreakable Justice, they realize they were meant for more. The son of the High Priestess of Blood Moon and the MDI witch working towards redemption know they look suspicious to the Nomads–and they know winning over the Sgt-at-Arms will be a trial under the circumstances–but now that they've met her, they have no intention of backing down until they win their stubborn and fiery mate.
Trapped on the island and surrounded by enemies wielding magic black as pitch, can Justice protect her people long enough to free them all? And can her mates find a way to earn her trust, and find the solution to bring down MDI Chapter's corruption together?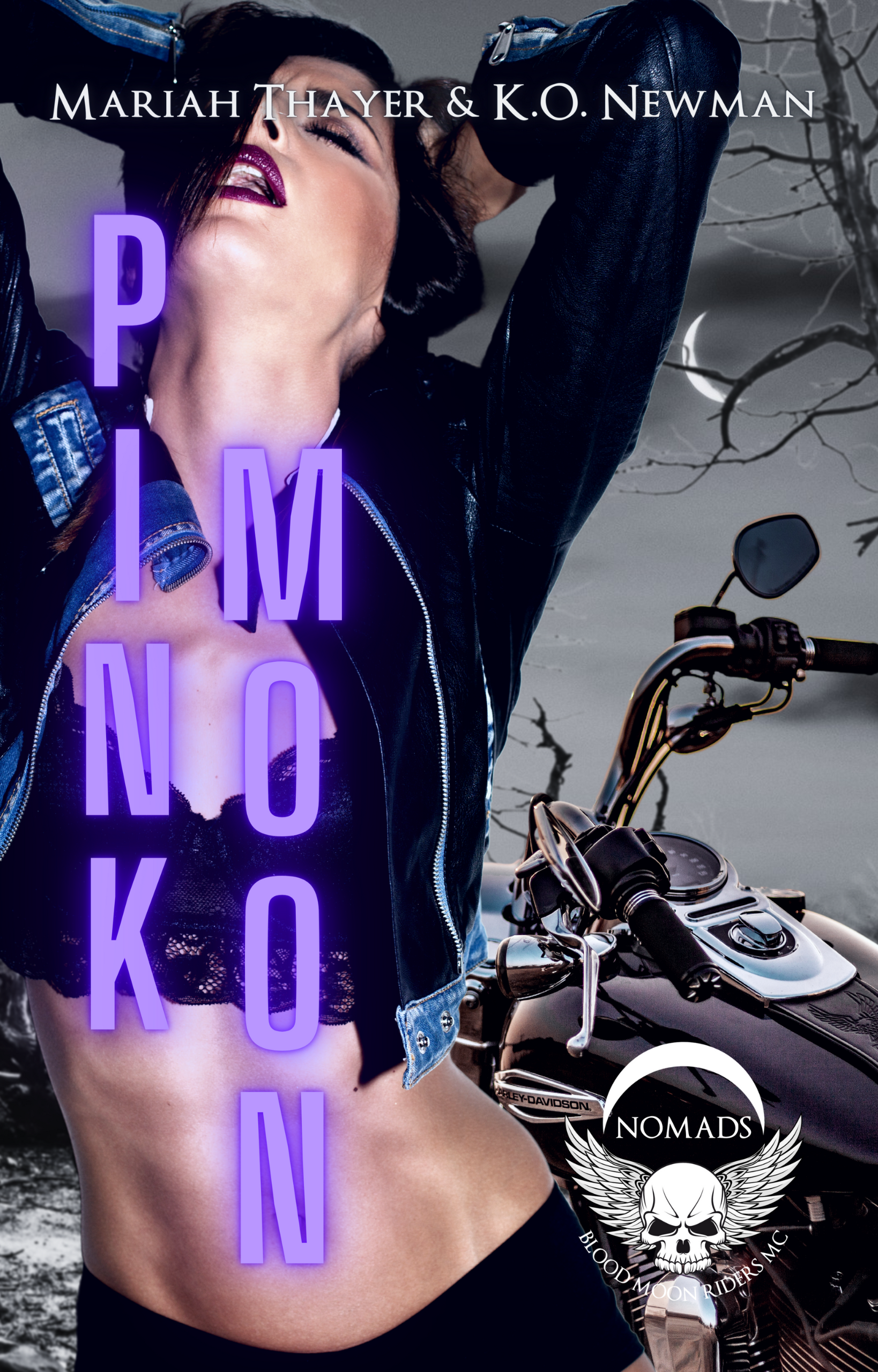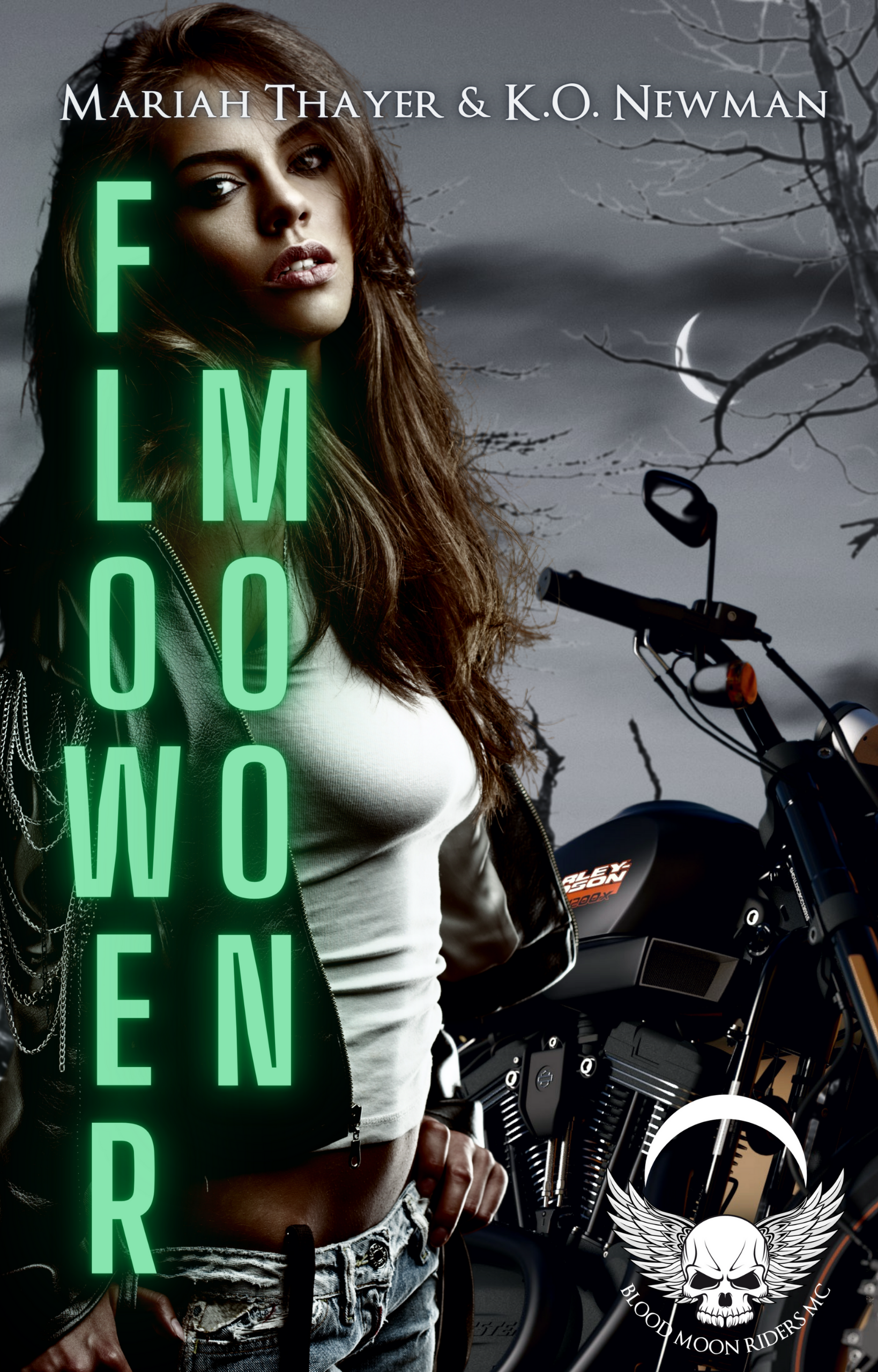 Life as a Nomad means riding the waves of chaos. Witches have been going missing in Deadwood, South Dakota, and the coven's clean up crew is on their way to the Black Hills. With all they've faced lately, the possibility of dark magic flowing through the hills is one the Nomads can't ignore.
With things continuing to heat up in Blood Moon, Poppy–having no real magic of her own–was content to pull her weight as medic and archivist for her chapter. After all, those who can't do, teach, right? At least that's what she's always told herself. But Poppy is no shrinking violet–she's a witch of Blood Moon and a bonafide member of the Nomads. And the Goddess has been saving Poppy for something bigger than she could have imagined.
Firestarter and Daemon are Enforcers with Mother House investigating the disappearance of a Deadwood Chapter member and child. Happily mated for years, they couldn't have imagined that the Goddess would complete their circle with not one, but two fated mates. In order to seal the deal, they'll have to overcome not only the corruption of Deadwood Chapter, but the reluctance of two mates with far less confidence in the unexpected turn of events.
Gryphon wants nothing to do with gifts from the Goddess, especially not in the form of the three tempting soulmates that have dropped in his lap just as life has exploded in his face. Surviving long enough to free his chapter from an illegal trafficking ring is the only thing he cares about. But the siren call of his fated mates is proving too difficult to resist. Especially when Poppy's life is on the line.
It is time for Poppy to rise to her true calling with her mates by her side. Can the Nomads uproot the corruption that's got its teeth in Deadwood Chapter's throat? And will Gryphon let down his walls and embrace the path laid out for him?
Rot has penetrated from the roots to the highest branches of Blood Moon coven. Crow and her Nomads were prepared for a fight after their encounter with Trillium Moon at Deadwood. They are not prepared for what they find at Mother House in Huntsville, Alabama…
Lash was the backbone of Nomad Chapter until Puck's betrayal–now, he exists as a self-imposed outcast, rubbing everyone the wrong way and drowning in his misery. Better to keep their distance after his momentous failure to protect his people. When Lash stumbles across his fated mate–his true, Goddess-given mate–at Mother House, he is unprepared for the fear and anger he feels. There is no way he can claim Ajax. If his mate does not betray him, then Lash will get him killed. It's too big a risk.
Ajax is a Club Brat–a human working for the MC–with a gift. Existing on the fringes of the club, he has found where he feels like he belongs. But one look at Lash, and everything he thought he knew starts to come crumbling down. Normies don't get fated mates, after all. With the feeling of magic innate in his bones, and Club Brats disappearing, Ajax is pulled between the mating bond he feels deep in his soul, and the helplessness he feels to contribute as anything but a liability and a distraction.
The Goddess has bigger plans for the VP of the Nomads and his mate than fear. Lines have been crossed, and the divide between witches and normies is disintegrating. The fight with Trillium Moon has already begun to spill into the human world–and She has declared that love will rule the day. Will Lash and Ajax heed the siren's call and come together in the way the Goddess intended? Or will fear win out over fate in the face of an enemy older than time?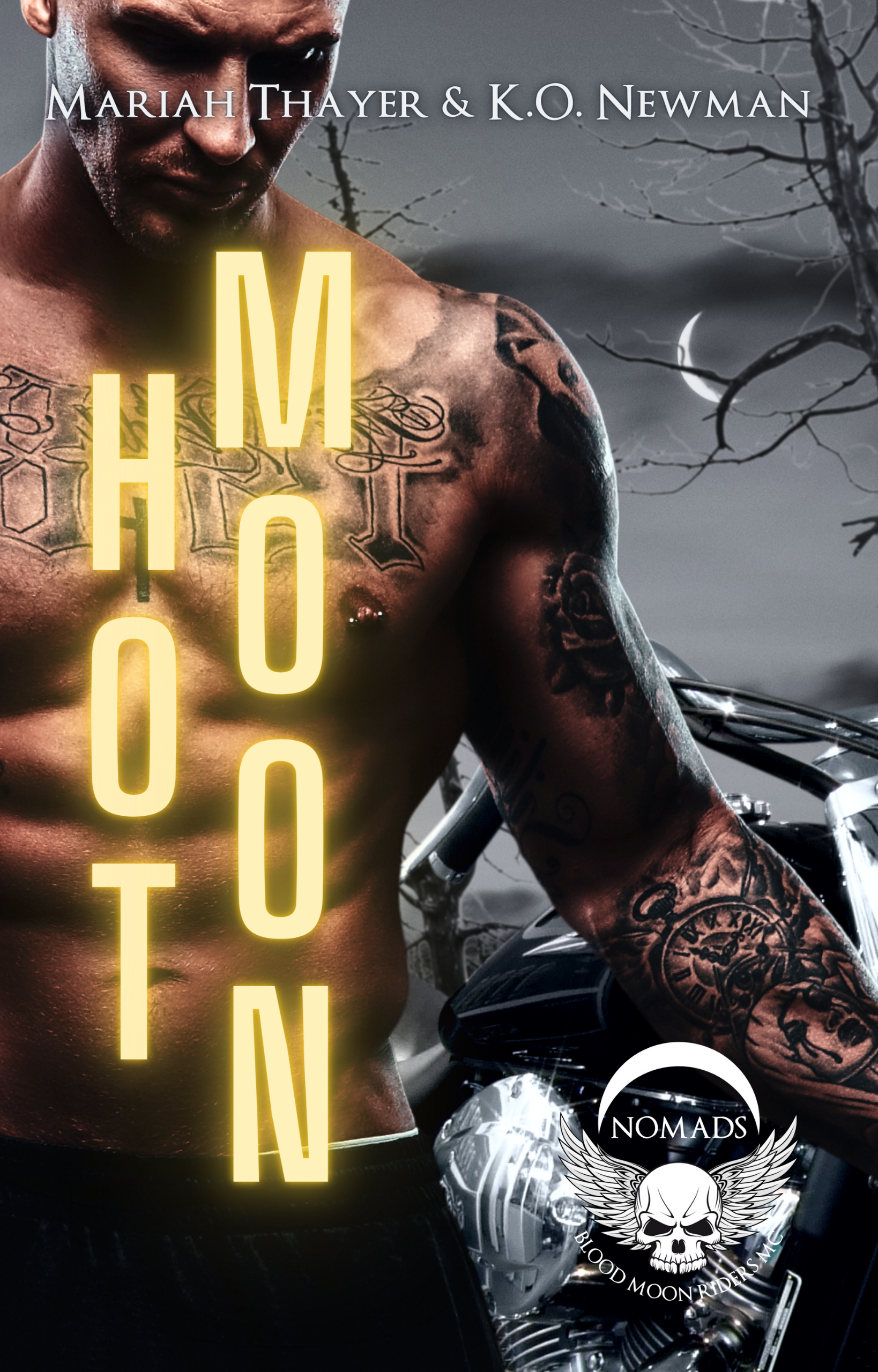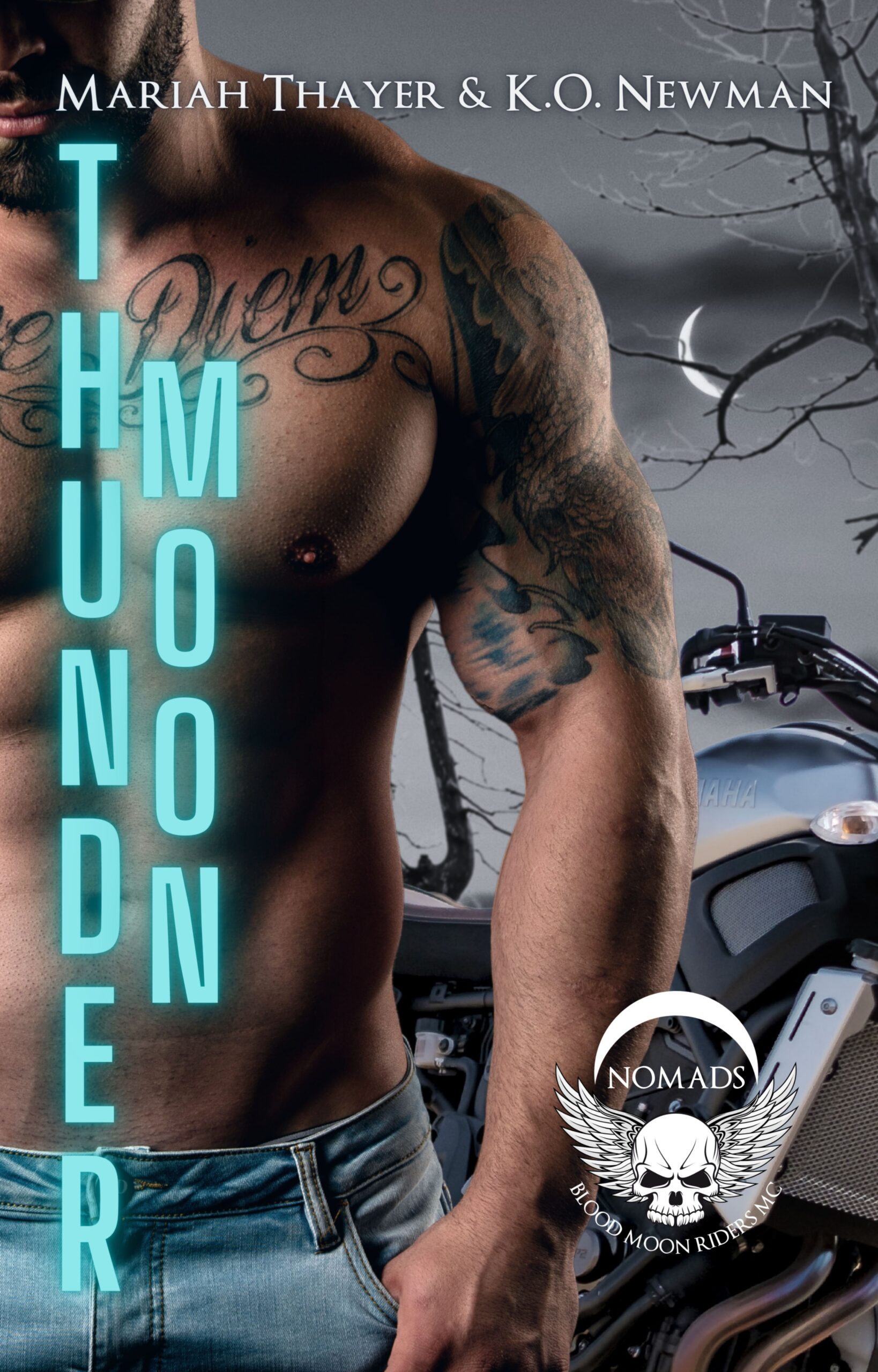 Corruption is thick in Blood Moon Riders MC. In an attempt to curb the destruction reaped by the Trillium Moon, the motorcycle club packs up to move once again but morale has taken quite the hit. Especially surrounding Hellebore, and their newest member, his new mate Cherry.
Sitting in the dark, Hellebore watches as his traumatized girl slips further and further into herself. What is it going to take to draw her back into the land of the living? Could the discovery of their third mate be the missing ingredient to save the fae from slipping into the void?
Peach expects trouble when the Blood Moon Riders MC come rolling into her shop, she just wasn't quite expecting them to blow up the business she built from scratch. What's a solitary sigil witch to do when she gets sucked into a battle with the gods? Imagine her complete surprise to discover not one but two goddess given mates riding with this troubled group of warriors set to destroy her happy little slice of New Orleans.
Finding your soulmates should be the most joyful experience of your life, but Cherry only seems to feel pain. Peach knows that if they don't complete their bond, Cherry will be doomed. Can she and Hellebore help their mate find a way through her darkest night to face a new dawn? Or will they lose the troubled fae to the darkness forever?
To reach their Happily Ever After, Hellebore and Peach cannot do it alone. It's going to take the support of the entire Blood Moon Riders MC to show Cherry that even from the darkest phase of the moon, a new cycle will soon be born.
On the hunt for dark witches fleeing with a dangerous book of magic, Blood Moon can't afford distractions. And that includes a moment of respite with a shiny new mate. Good thing Doc is positive that possibility has passed. Nothing could prepare him for what the goddess has in store.
Doc has given his life to Blood Moon and the Nomad chapter of the MC. It had been years since he'd even considered the likelihood of a fated mate crossing his path, much less agreeing to a life on the road with the rough and ready bikers. And yet, the Goddess sees fit to throw her directly into his path just as the Nomads are on the hunt for Trillium Moon and Hekate's stolen book. Complicating matters even further, Nora is young–too young. There's no chance in hell that Doc will subject her to the difficulties of being mated to the club's doctor and a life without roots.
Nora came to Taos for one thing: to escape the hold of her rigid parents by joining her older brother, Tank, the Sgt-at-Arms of the Blood Moon Riders' Taos Chapter. Nora thinks she's finally found her peace–and maybe her place–in New Mexico, until she runs smack into her fated mate in the visiting Nomad Chapter's handsome doctor. She is immediately drawn to his calm, solid presence. But Doc wants nothing to do with Nora, barely a college graduate and several years his junior. Nevermind that the chemistry between them hits like a bomb going off. Nevermind that in one another's arms, the dark clouds of war feel far less ominous.
Finding the mate you never expected in the midst of war is a test of conviction and fortitude–something Doc and Nora have in spades. They must learn to believe in the wisdom of the goddess–and that they deserve the fierce promise of love that has been offered to them–in spite of all the obstacles. Or Doc will leave Taos bereft of half his soul, and Nora rootless and alone with darkness closing in.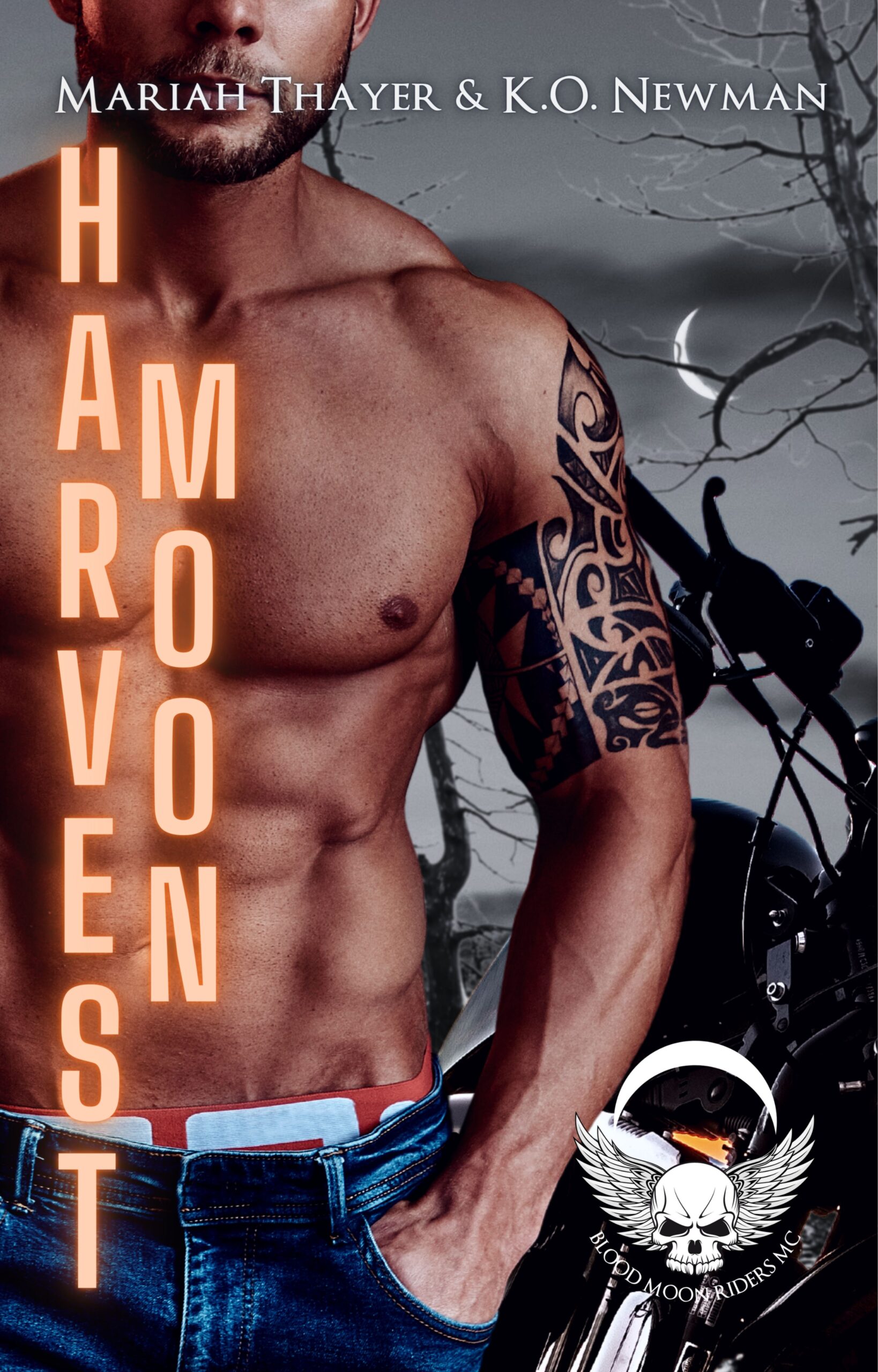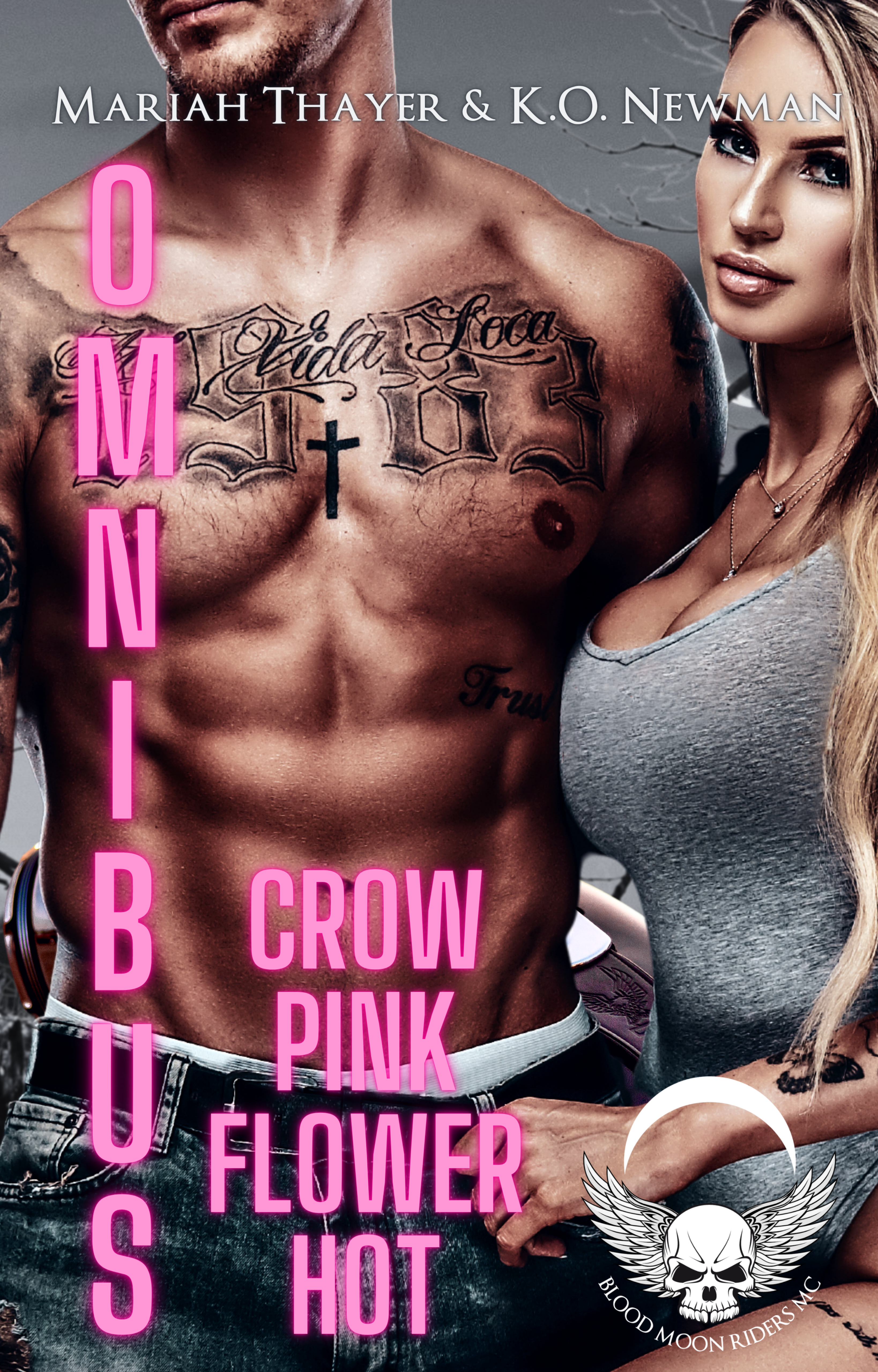 EXCLUSIVE CONTENT:
Want more Hex and Crow? Your wish is our command. Included in this omnibus is a new scene from our favorite Prez and her mate.
Dom and Reno had an explosive start, which was shaded by Reno's past. Taking a step back to the beginning of their relationship, we discover how they overcame their differences to become the unit that Nomad met, and Justice fell in love with.
In addition to these glimpses into some of our favorite characters' lives, Lash and Ajax finally get the mating they always deserved, in Honey Moon
Join Blood Moon Riders MC in this omnibus edition of the first four books, and fall in love with the Nomads.
She had been a victim of black magic once, but never again. Tara is now Roulette, a newly patched-in member of the Blood Moon Riders MC, and her Prez is sending her to Taos, New Mexico, to warn the chapter there about the dangers of Trillium Moon coven. She couldn't have imagined finding her fated mate just in time to watch him getting taken captive by the same dark witches who had left her body branded with scars that would never fade.
Morpheous is a part of the Dusk Court, an explorer and pilot from many solar systems away coming to Earth to investigate claims of the Titans' return. And, if he's lucky, to find his goddess-given mate among the humans. Crash-landing in the desert of New Mexico wasn't exactly part of his plan, and he finds himself in the clutches of his enemies all too quickly.
Can Roulette find her power and claim her place in Blood Moon in order to rescue her fated mate? And will the alien explorer from worlds away find common ground with the fiery human witch?
The goddess works in mysterious ways. Time for Blood Moon to get their hands dirty defending Earth.