Get ready for some new small town romance filled with some supernatural spark.
Ember and her cousins have moved from home and are all settled in their new cities when a mysterious letter shows up. Seems their Aunt, who has run the family business for years, has fallen ill.
Finding themselves back in Peach Licker Georgia wasn't part of their plans, but that's just the beginning. Come along for a ride filled with fated mates, motorcycle riding bad boys, and a little magic and mayhem.
Getting to write with yet another of my amazing friends has been such a treat. Blending Shelly Ferguson's sweet small town romance style with my slightly less sweet MC characters makes for some steamy and heart tearing scenes. Don't forget to head over to Shelly's website and read all the amazing books that she has there. You will not be disappointed.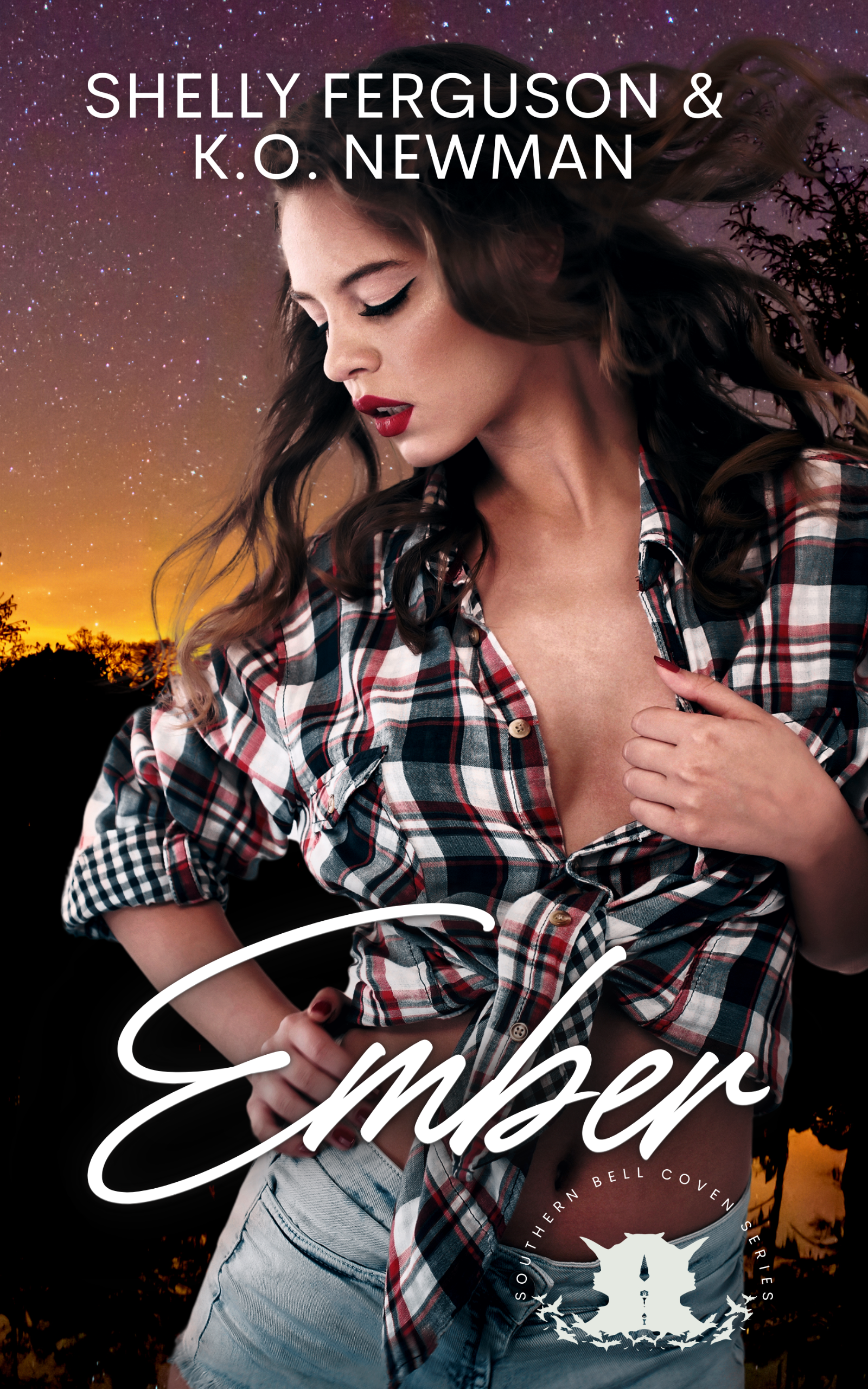 Ember and her cousins scattered to the winds after college, but a mysterious letter from their aunt pulls them back home.
Being a baker in New York isn't all it's cracked up to be. Ridiculous hours, bare minimum pay, and a tiny efficiency apartment with her cat wasn't exactly what Ember was expecting when she left Culinary School with top marks. But going home to Peach Licker, Georgia, and admitting defeat was not what she had planned. Then the letter came. An urgent call to come home to her ailing aunt and take over the family shop with her cousins may just change the course of Ember's life.
Thor, president of the Barbarian Kings Motorcycle club, never felt a tie to anywhere. Along with his brothers, Loki and Tyr, he had been traveling the country for as long as he could remember. Other members came and went, but their bond was absolute. And all because they had been on the run from (Who? Again?). But one foot, or wheel, into Peach Licker, and he instantly knows its time to put down roots and stage his last stand. Definitely has nothing to do with the pretty new bakery owner in town.
Ember is the first book in the Southern Bell Coven by Shelly Ferguson and K.O. Newman. Set in a tiny coastal town near Savannah where things are far from normal. Preorder your copy now so you don't miss this hot new series!
Now that Brooke is back home in Peach Licker her life is in a tail spin.
Nothing has gone to plan in the week since she set foot in Aunt Bess' house, other than the fact her cousins are there to share in the mayhem. For one hope-filled moment, Brooke thought she would get everything she longed for handed to her on a silver platter. Instead, she found out she's a witch, can control the weather, and was tricked into calling her soul mate, who just happens to be a shifter with no interest in letting her anywhere near him or his little girl.
Loki, VP of the Barbarian Kings MC has lived the life of a nomad since birth, but now that his baby girl is getting bigger, the need to plant roots somewhere is strangling him. The moment he laid eyes on Brooke he knew he was home. Everything about her was perfect from the top of her blonde head to the tips of her purple painted toes. But the fear of rejection has him keeping her at arm's length. After all, there is more than just his heart on the line.
Brooke is the second book in the Southern Bell Coven by Shelly Ferguson and K.O. Newman. Set in a tiny coastal town near Savannah where witches control the weather, and single dads come with deadly baggage.
Preorder your copy now so you don't miss the second book in this new series!