Interstellar Dragon Mates
Miri and I are back at it, and coming at you with a brand new series and a ton of extra content!
Are you ready to get abducted by aliens? Or maybe more Mated to Aliens! You can't keep a Drakon from their fated mates. Interstellar Dragon Mates is a Why-Choose Reverse Harem Series with tons of spice, lots of steam, and no one is left out of the action.
A species of intergalactic dragon shifters, called Drakonians, have been visiting Earth searching for their fated mates since the Vikings. However, after falling out with a powerful coven of warriors, mating voyages to our planet have become perilous. As mating pressures become more extreme on Drakonis, they are forced to return to Earth with a new cover, so the Stellar Misfits MC is born.
Doctor Mate started life as part of the I AM THE FIRE Anthology. A charity anthology that was created in support of a woman's right to choose in the wake of the United States Supreme Court overturning the Roe v. Wade decision. The anthology gave all proceeds to charities that supported women's reproductive health.
Piper–a hard-working city veterinarian with an exceptional future ahead of her–always dreamed of a white picket fence and two point five kids. Sadly, not all dreams are meant to come true.
With her marriage in tatters after a series of miscarriages, she finds solace in country life by returning to the family ranch. The last thing Piper expects, when hiking through the familiar woods, is to stumble upon an alien spaceship and a group of rough-and-ready bikers from outer space.
To make matters worse, none of them can keep their sexy tails off her.
One of the aliens is mortally wounded. The second has some sort of laser pointed at her head. The third is absolutely certain she is their fated mate. Regardless, the gravitational pull between the four of them is intense.
Whether she believes in fate or not, is Piper's broken heart ready to take a chance on a bright new future written in the stars?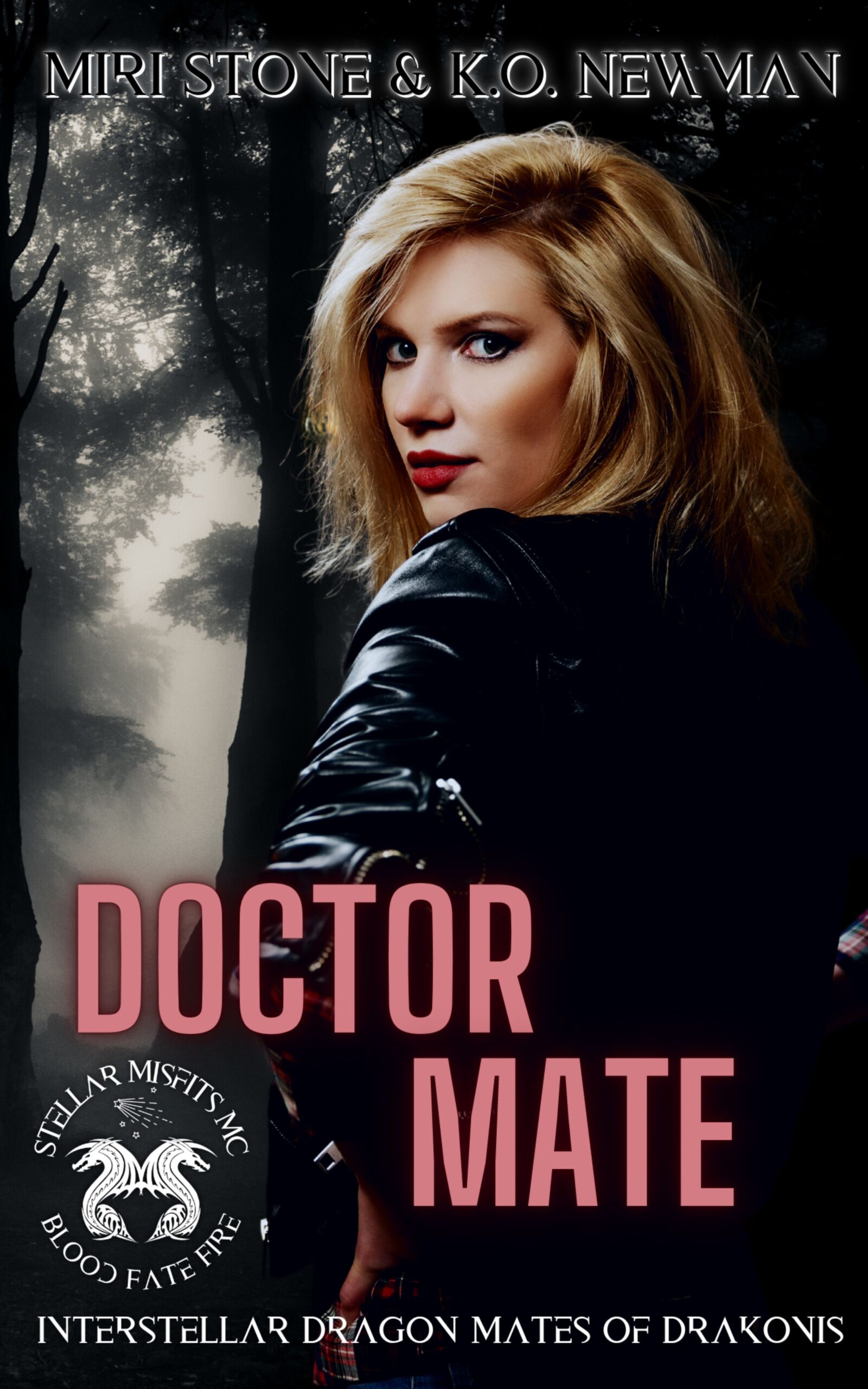 Rebel Moon started life as part of the Aliens on Earth Charity Anthology. With over 90 romance authors coming together to write stories about aliens and their mates, we helped to raise money for St. Jude's Children's Hospital. We were so lucky to get to be a part of such an amazing anthology, and to work with some of our own hero authors.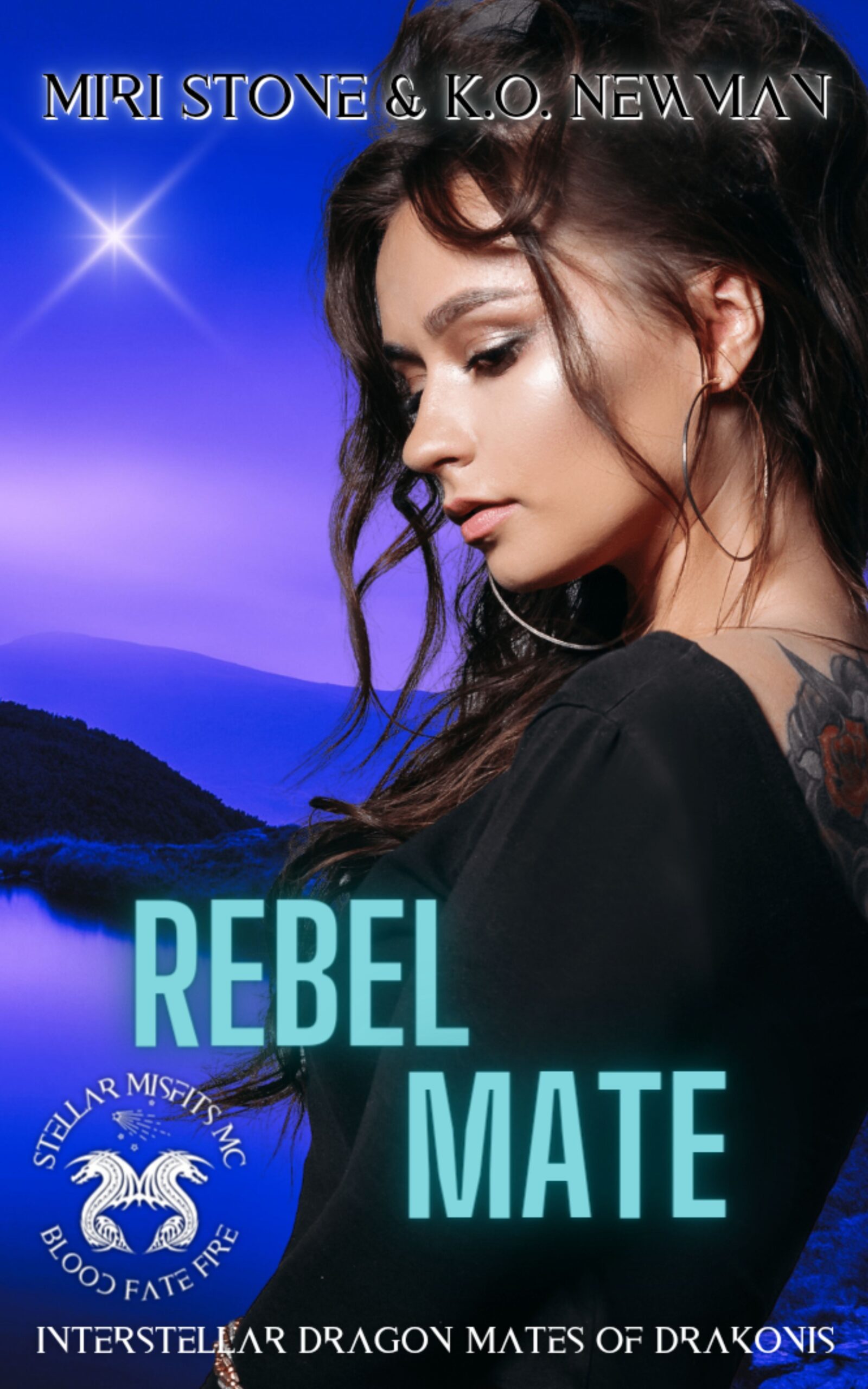 YOU CAN'T KEEP A DRAKON FROM THEIR FATED MATES.
Argon, a venerated star commander of Drakonis, has been blessed with three magnificent mates. It should have been more than enough, but the incomplete bond has been tugging at his beast. His dragon cannot rest until he finds his final soulmate.
When their mate-finding tech points them to a forbidden territory, Planet Earth, Argon thinks his prayers have been answered. There's just one problem… He'll have to convince his entire Thunder to go rogue, steal a ship, and join with him in taking down the Drakon Hunters.
Born and bred to the Drakon Hunters MC, Eden is loyal to the cause–eradicating the species of alien raiders who have been plundering Earth since the Viking days. However, when the Prez makes his advances a matter of life and death, Eden is forced to go on the run.
As the first MC battle rages between the Drakon Hunters and the newly formed Stellar Misfits, how will Eden reconcile the fact that the Drakons are the ones fighting for her right to choose while her old MC wants to win at all costs? And, most importantly, will Eden and her dragons even make it out of this messy business alive?
Interstellar Dragon Mates of Drakonis is the latest sizzling, why choose paranormal motorcycle club romance written by Miri Stone & K.O. Newman. Hop on for a wild ride.
Growing up in Valhalla's Pass wasn't easy but it made you tough. When her uncle died suddenly, Tess took over the family legacy–Last Chance Bar–in a heartbeat. She didn't count on the gambling debts.
However, when a new group of scary looking cos-play bikers turn up offering her protection, she's convinced her quirky bestie is pranking her. Little does Tess know that the Stellar Misfits Motorcycle Club are dead set on winning her over as their fated mate. They'll start with defending Last Chance Bar from their age-old rivals, the Drakon Hunters MC.
Will Tess be able to put aside her natural skepticism and embrace the idea that the stars might be smiling on her after all? Or will she turn her back on her fated mates, risking their lives in the process, and never let her heart soar?
Interstellar Dragon Mates of Drakonis is the latest sizzling, why choose paranormal motorcycle club romance written by Miri Stone & K.O. Newman. It's going to have all of the good stuff. Gritty themes, diverse relationship dynamics, plenty of cussing, explicit content in the boudoir, heart-stopping action sequences and, at times, graphic violence. In other words, this sci-fi romance series has been written for a mature audience.
Hop on for a wild ride.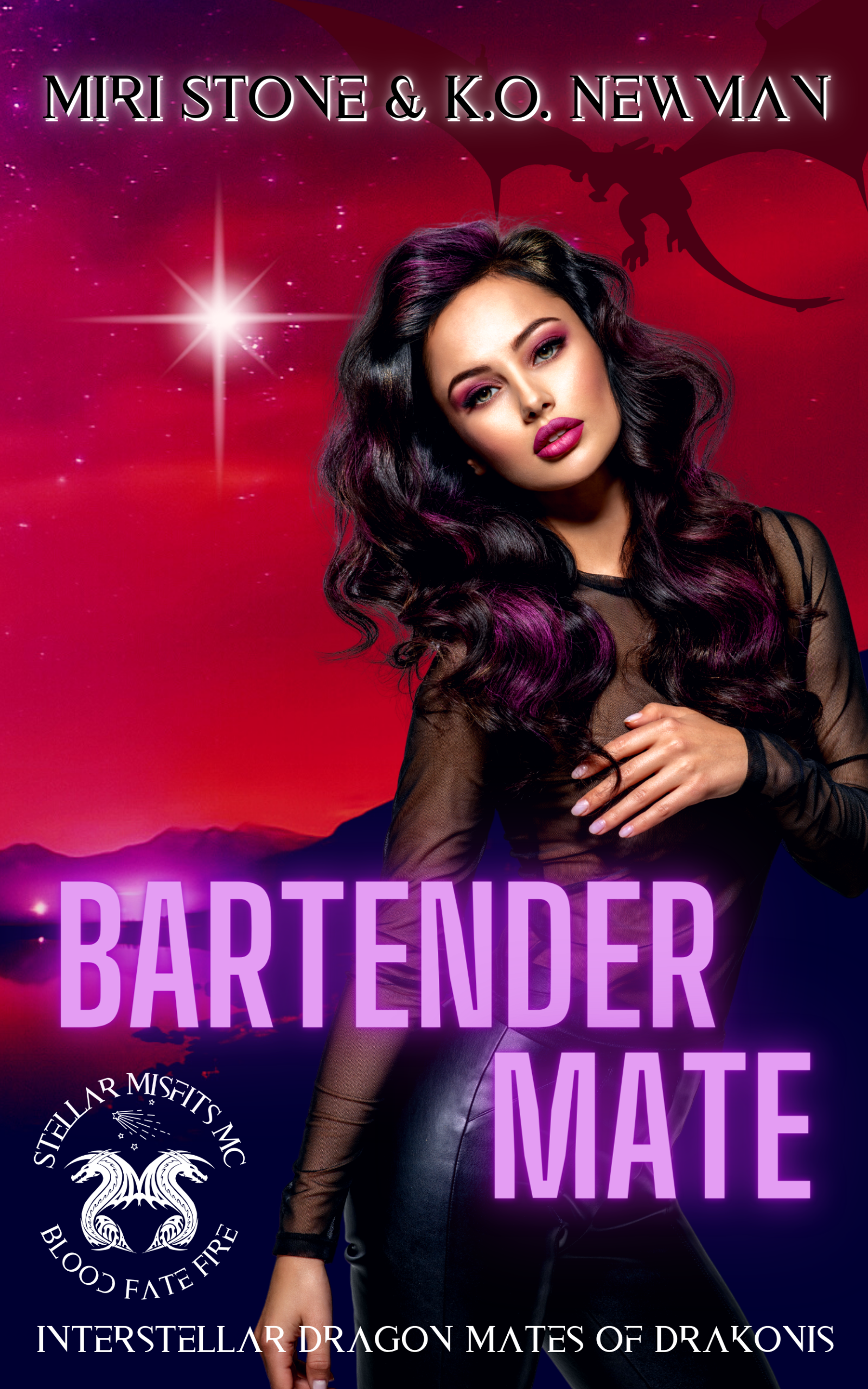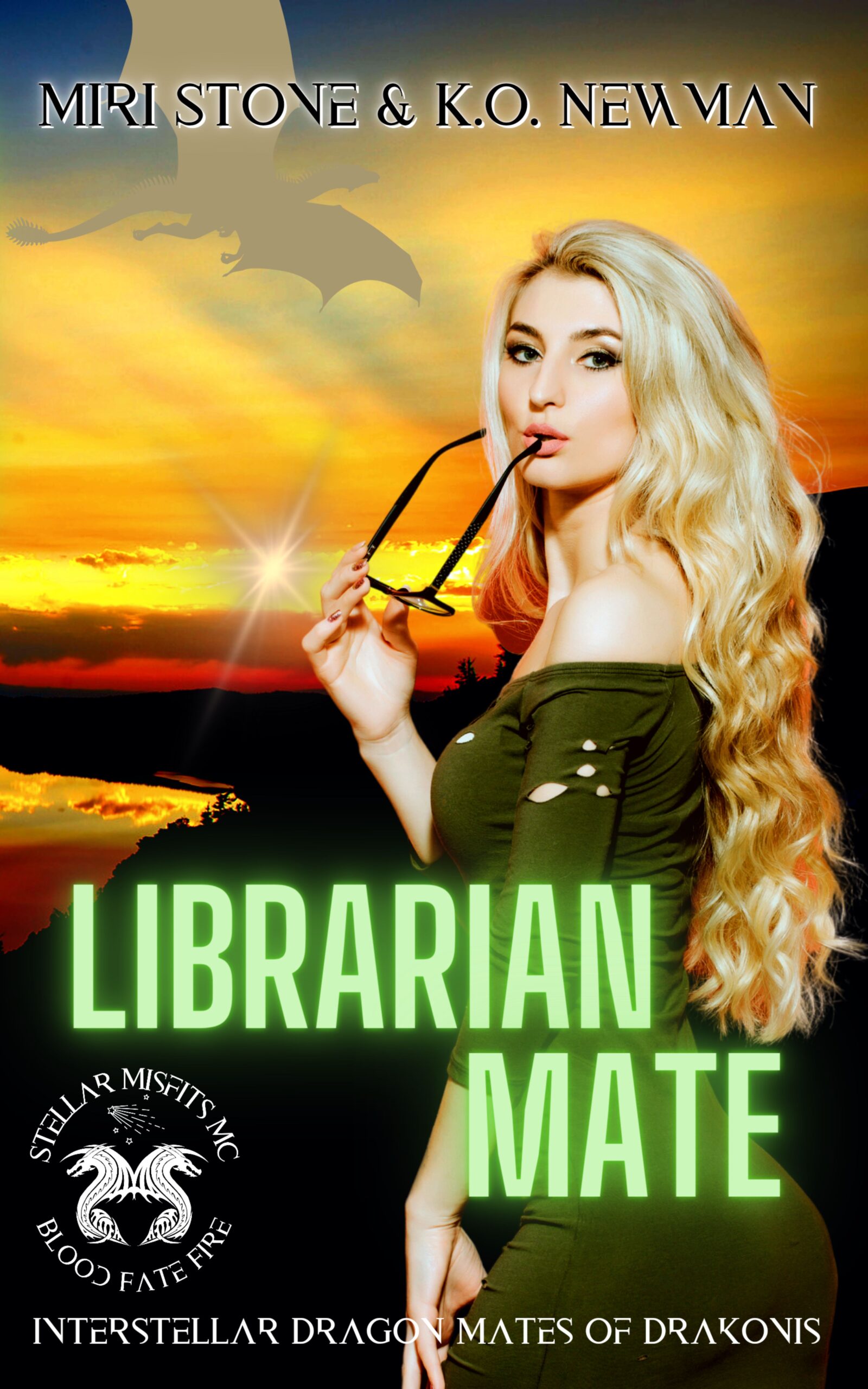 Samantha had always known she'd go her own way. Growing up in the rigidStill Waters Coven in Valhalla's Pass felt too restrictive in ways she couldn't quite put into words. Which was ironic given she was a scribe, a rare form of very precise but powerful word magic based on the ancient art of hieroglyphics.
But when the Stellar Misfits Motorcycle Club come crash landing into her sanctuary, Valhalla's Pass Library, determined to run off the deadly Drakon Hunters MC, she realizes her world is about to change.
As the Stellar Misfits numbers are bolstered by a fresh shipment of space-faring Vikings, Samantha suddenly finds herself confronted by a new truth. Not only is she destined to help the Drakons protect their human mates, she has been fated by the stars to her own alien hotties in leather.
Only problem is, her ancient magic refuses to let her get close to them. The longer she fails to secure their bond, the more dangerous their situation becomes. Because the dreaded mating sickness has taken hold of her mates… And Samantha feels powerless to protect them.
Can Samantha find a way to tame her magical aversion to her fated mates? Or will their courage to travel the stars in search of her lead to their ultimate demise?